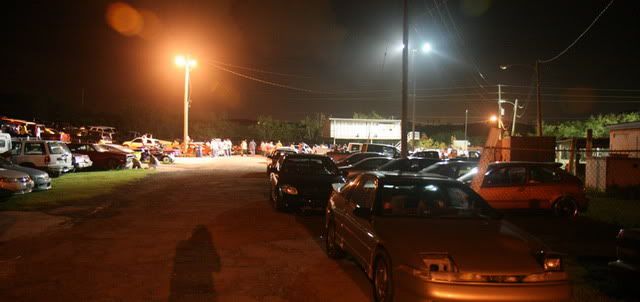 We're back again with more images and video from the St Croix Race Track! While we didn't get to see the widely rumored Supra v Eclipse race, the night was thankfully clear and dry and the turnout very good. Unfortunately, this race night may be the last in some time as the track will likely be forced to close due to a land dispute between Renaissance and the Government with the CDRA getting caught in the middle. Against that situation though is the fact that many have been dissatisfied with the way things are going down and being handled at the track. But to be sure, it's a situation where everyone can lose - if the land is lost it wouldn't matter who operates the track, there will be no official racing. With CDRA representative Bates notifying StreetSeen of a press conference being scheduled, you can bet we'll be covering this in further detail to bring you the truth from both sides of the story.
For now though, click forward for videos from the race night or
click here for our shots in the galleries
. Don't forget to hit us up and let us know what you think about the race night and the ongoing controversies...