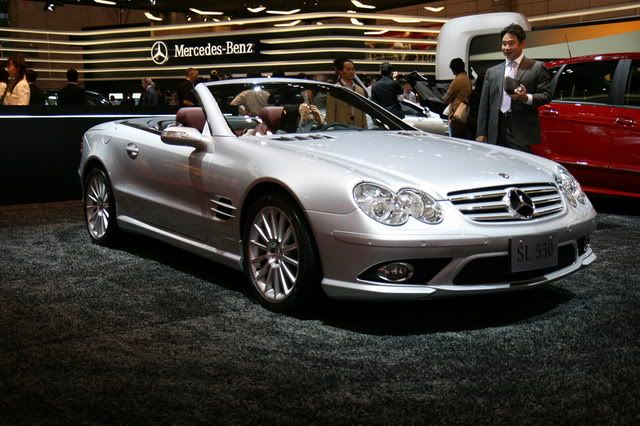 Mercedes brought out a number of their cars to the show, including the new convertible SLR. They also had the Maybach brand present, no doubt in an effort to boost the struggling sales (although I'm not sure what they're target is for the half-million dollar car). Besides a fully unlocked SLR the most impressive thing at their booth was the C63 AMG, their entrant into the $60k performance car battle that's being waged between BMW, Lexus, and about half a dozen other makers. The C63 looks very aggressive in person, and attractive overall. It caught us by surprise.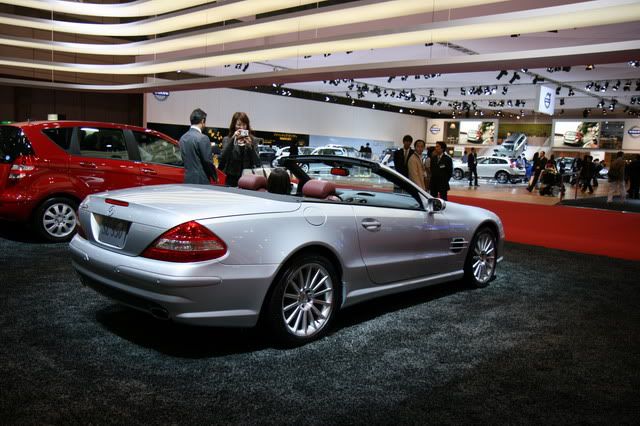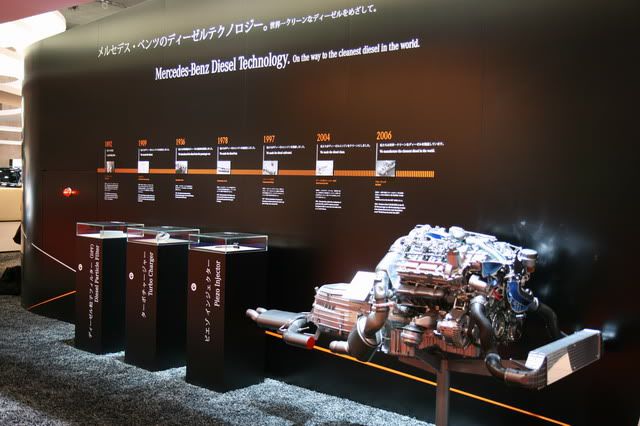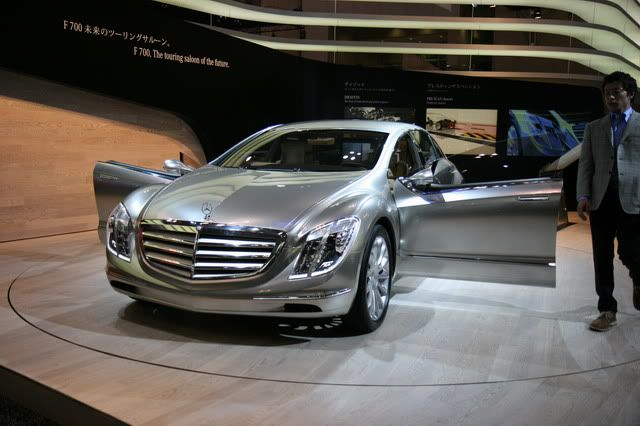 The future S-Class?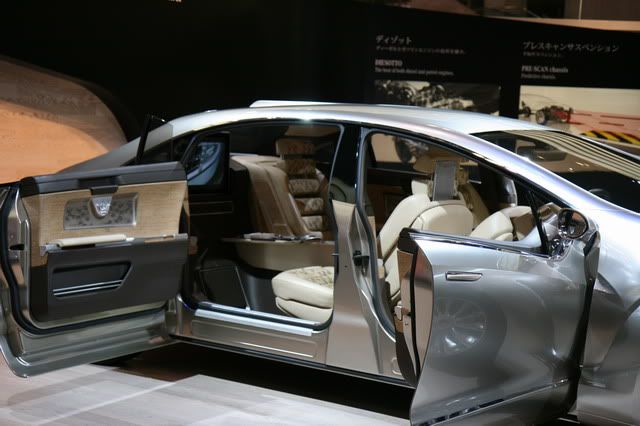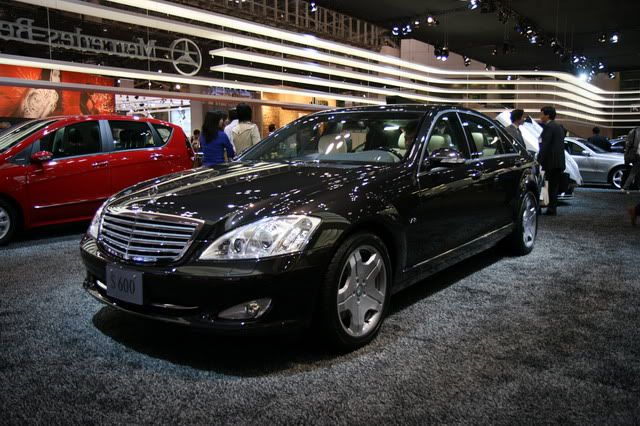 Speaking of the S-class, the new ones are everywhere in Japan. There is a healthy mix of older to newer models though, but the interesting thing is that a LOT of the older ones (one generation ago) are highly modded. Full body kits, etc.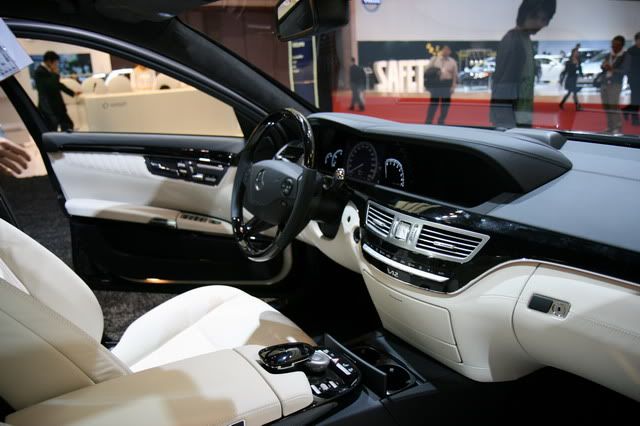 This interior color combo is insane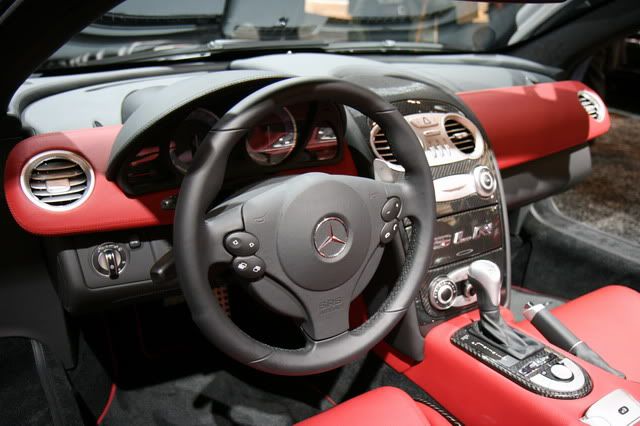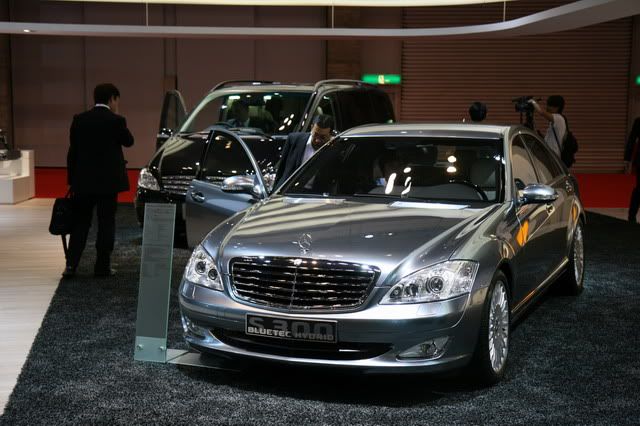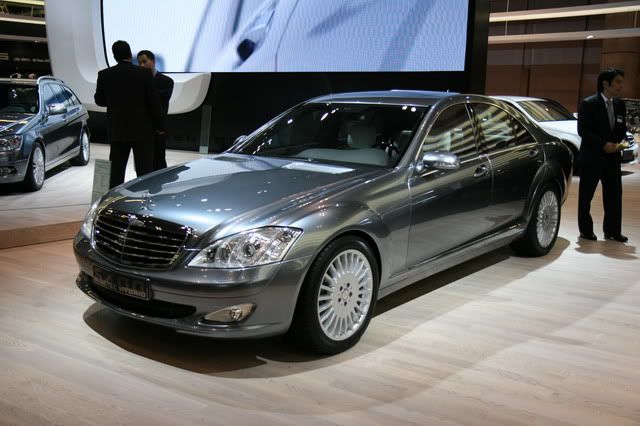 The new CL coupe.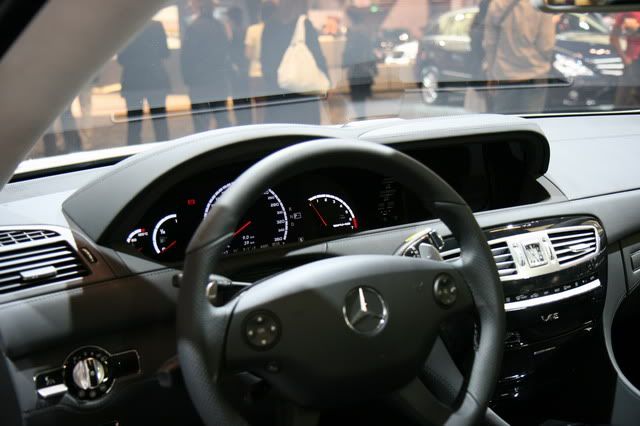 That center gauge is really a display...
The AMG side of the booth...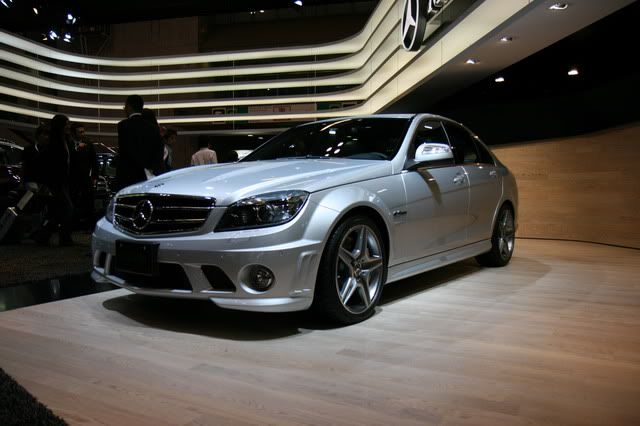 The 457hp C63 AMG.