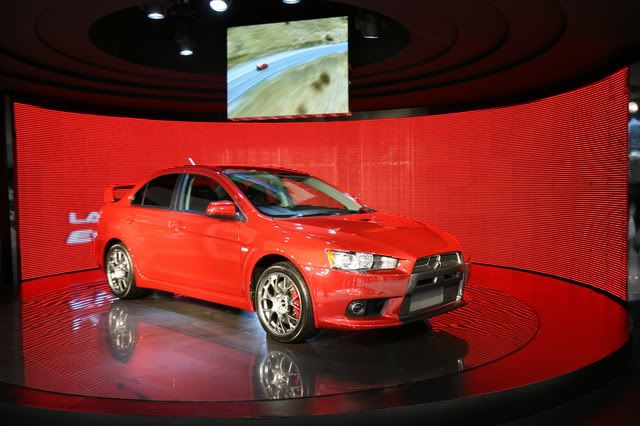 The face of the new Lancer is clearly the design direction for Mitsubishi these days. After looking it over carefully in person, I can't fault them for it. Although I still have reservations over some parts of the car, overall it looks really good, and in the case of the Evo, very agressive. The new Evo looks like it'll be another winner again, and for the first time the US gets the full, unadulterated AWD system.
Concept SUV- carrying on the theme from the new Lancer.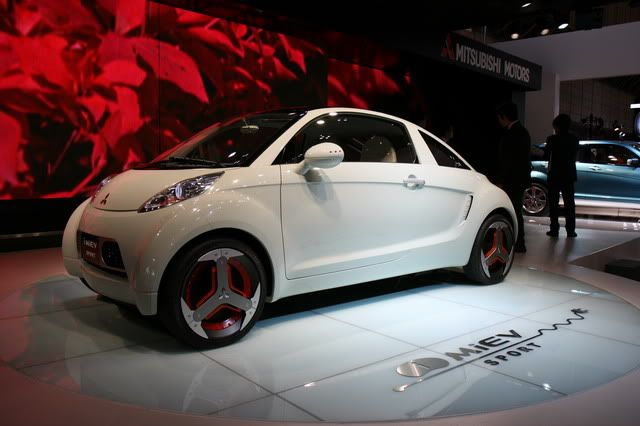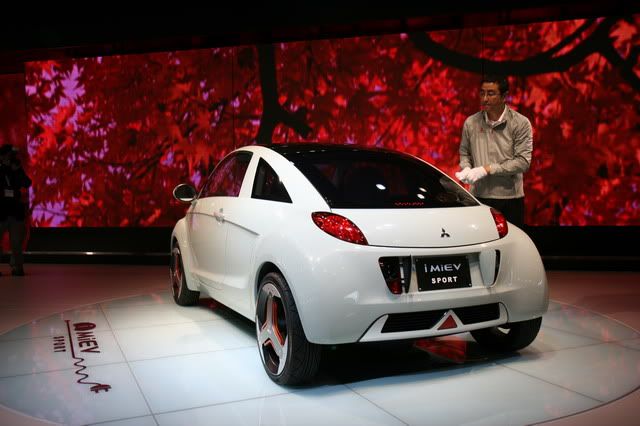 Pluggable hybrid technology is the rave these days. The idea is that you charge your batteries from home before you go out. The technology should work well on St Croix where you probably won't drive over 100mi/day and its always warm. In that case almost all your car/energy costs come from the power company. Too bad we pay too much for power. On the flip side, its still cheaper than the pumps and it hepls wean America off of the Middle East for half its oil.
Evo mural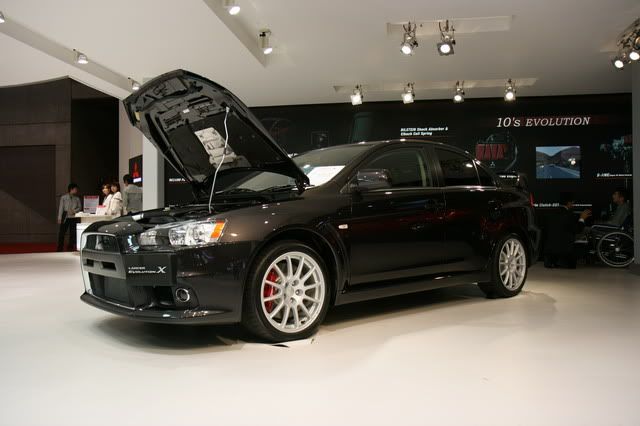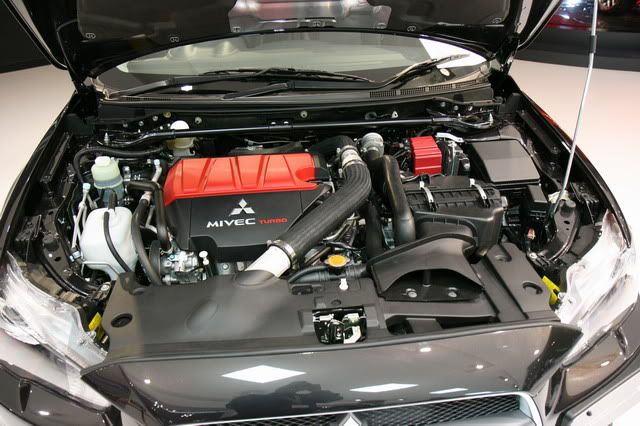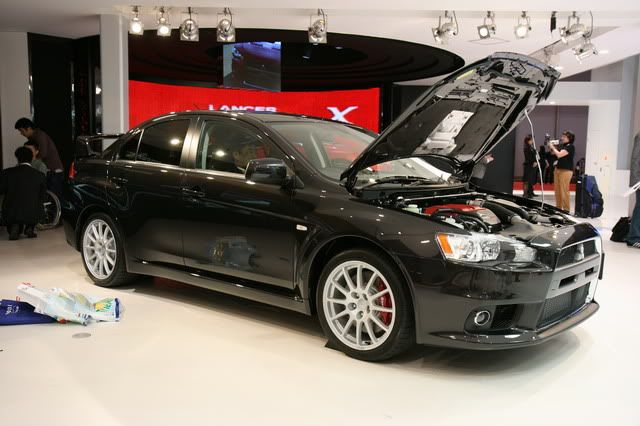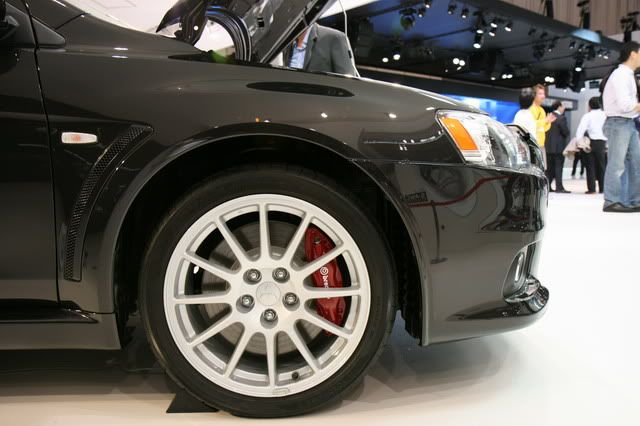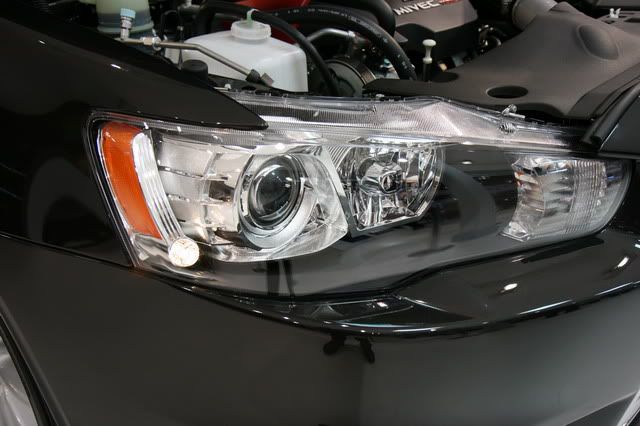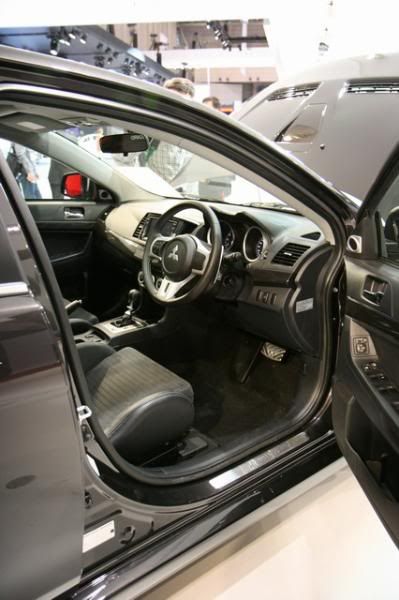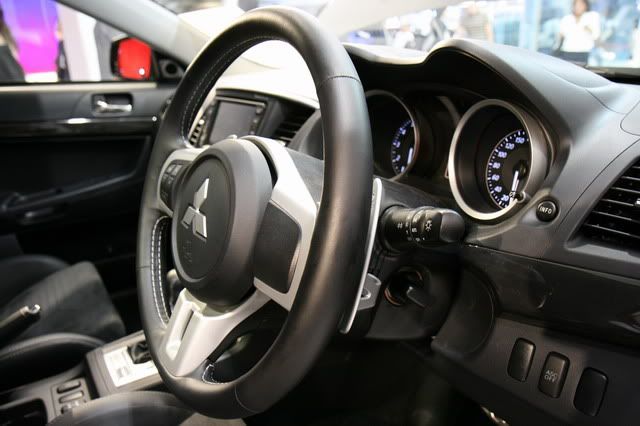 The DSG transmission should be awesome. Never fall out of boost while accelerating. Never take your hands off the wheels. Don't confuse this with an ordinary automatic.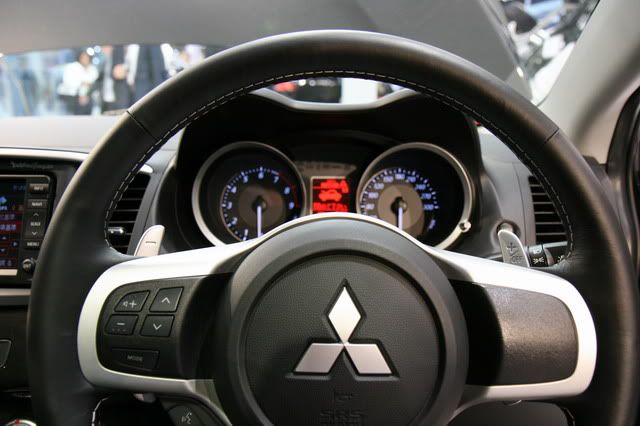 Paddles felt really good.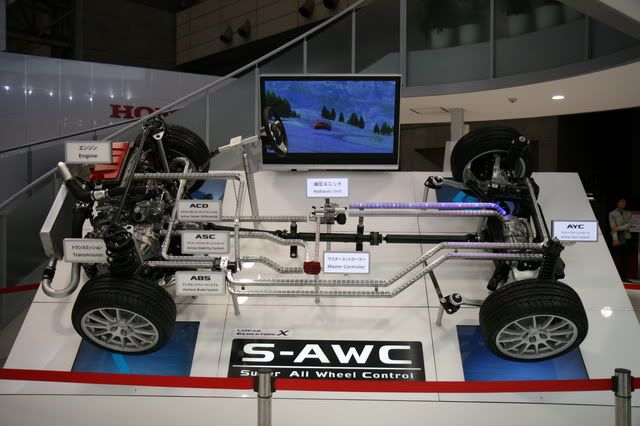 They had this demo to show how all the mechanicals behind the new Evo work...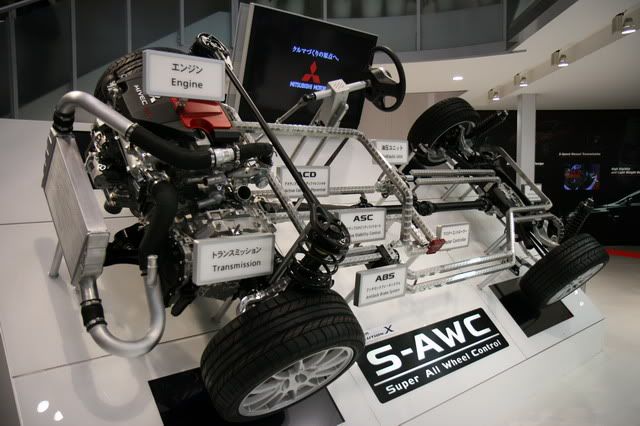 Thought the mitsu fans would appreciate these shots of how everything is arranged