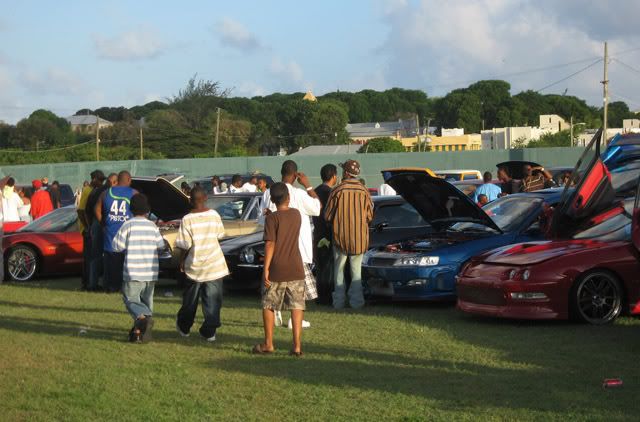 Following a seven year break St Croix gets not one, but two car shows- and just a month apart. You might have thought that it wouldn't make sense- that you'd seen all there was to see, and that this show would be just like the last. You'd be wrong. Enter Blendah productions, organizers of last weekend's Father's Day Customize Car Show. Continue reading for StreetSeen's exclusive coverage.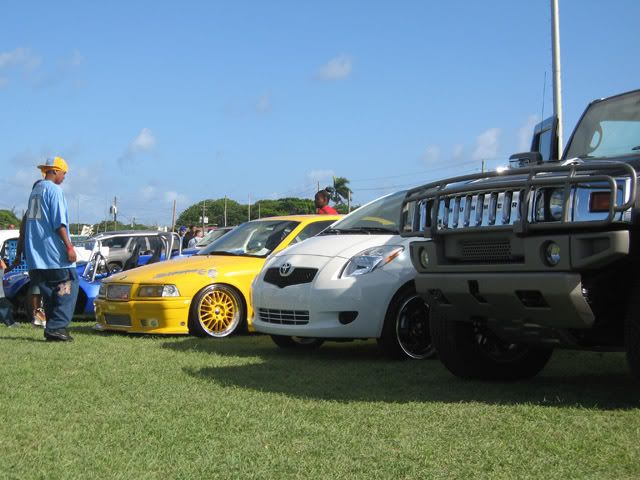 Yes, the format was similar to the last month's Show N Shine: vehicles competed in appearance as well as in sound quality and sound pressure levels. There was music and festivities for all ages. But that's where the similarities ended and the two shows diverged. Whereas the Show N Shine catered largely to an all ages/audience activity with a car show second, the Customize Car Show was geared towards car enthusiasts first, and other ages and groups second. Also, whereas the first show saw a respectable turn out, you could tell that not all were prepared, and that show merely marked the opening round in the fight: The turnout at this show easily doubled the last, with vehicles ranging from cars to trucks, suvs, bikes and more.
The day started at around noon on a nice and clear Sunday June 17th, as most of the exhibitors prepared their vehicles and displays on location at the Paul E Joseph stadium. The cars were arranged in three rows in the outfield with vendors lining the outfield walls. Space was plentiful which turned out to be a good thing as the turnout would grow throughout the day. Spinning the ones and twos was DJ Avalanche, accompanied by Rashidi, who did his usual -that is to say excellent- job announcing for the event and keeping things live.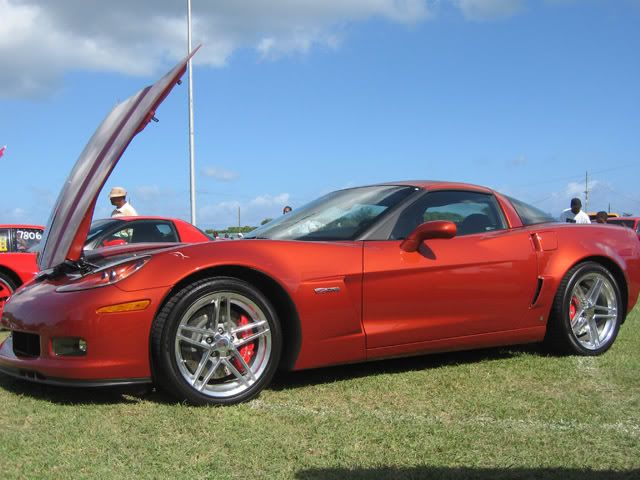 There were many different entrants ranging from cars to SUVs, bikes, and even raggas- too many to name in fact. The competition brought their A game this time around. On the show side, this was seen with increasing amounts of exterior detail. This went beyond just carbon fiber and wheels, it included modifications such as LCD screens where license plates should be and exotic paint jobs that extended through to the engine bay. Interiors saw an increasing level of detail as well- with these going beyond your usual sound systems to include components such as racing seats and fabricated panels.
On the sound side, it's difficult to describe the SPLs being pushed, so all I'll say is that more than a few vehicles there can do some damage. Not just to your hearing, but to their own trunks and vehicle frames. Overall, the showing was similar to the last, but taken a step further. You could easily tell that many of these vehicles were being worked on at the time of the last car show.
As described earlier, event sponsors took to the outfield wall. Some notable showings were seen by Hendricks Honda and Autoworld (Nissan) who brought some of their vehicles out for show. Hendricks Honda brought over a number of their cars including a new SI and their new 4cylinder turbocharged RDX. Autoworld brought over a new Altima, a Versa, and a Titan among other cars- all sitting on aftermarket wheels. Although we weren't crazy for the designs and fitment they chose, we do applaud the effort.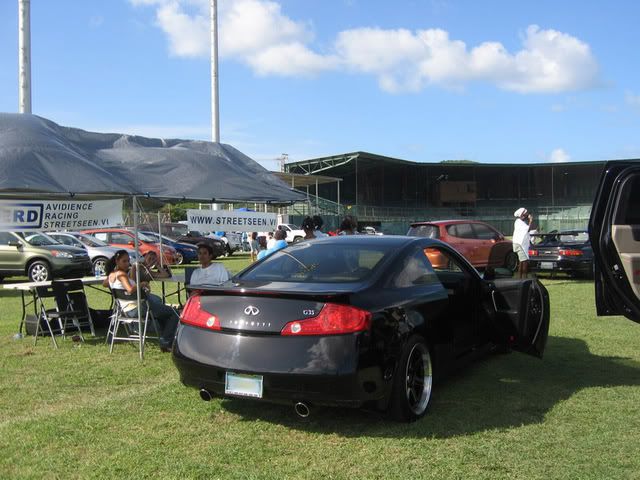 As visitors walked in, the ERD booth was located immediately on the right. We brought over our Avidience equipped Infiniti G35 Coupe- which featured an array of exterior and interior performance oriented modifications. At the booth we introduced StreetSeen to visitors and also discussed other parts of the business- namely the Avidience and the work that is done here on St Croix.
As the sun began to set the winners were announced. Among the big winners included:
Cars:


Ramos Integra (1st in best interior, 2nd on exterior, 1st in best engine, 1st in best sound quality)


Josue's black Civic (2nd in interior, 1st in best exterior)


Trucks:


Cosmo's S10 (2nd in best interior, 1st in best exterior, 1st in best engine, 1st in sound quality)


Ojeda's GMC (1st in best interior, 3rd in best exterior, 1st in sound quality)


Ortiz's F100 (3rd in best interior, 3rd in best exterior, 2nd in best engine)


SUVs:


Michael's Vitara (1st in best interior, 1st in best exterior, 1st in best engine)


Chunky's Vitara (3rd in best interior, 2nd in best exterior, 2nd in sound quality)


Yusef's Cherokee (2nd in best interior, 1st in sound quality)


Among the classic's, Ayala's Nova won first while Frank Harper's Harley won that category.
In the Sound Pressure Level (maximum bass) competition, for 0-500Watts, Howell's Blue Civic came out on top at 110.0db. This was followed by the Blue Explorer putting down 111.4dbs in the 1000-1500W category, Reds GMC Envoy at 112.5dbs in the 1500-2000W category, and the Gold Cherokee at 115.3db in the 2000+W category.
King of show? That went to Ramos Blue Integra.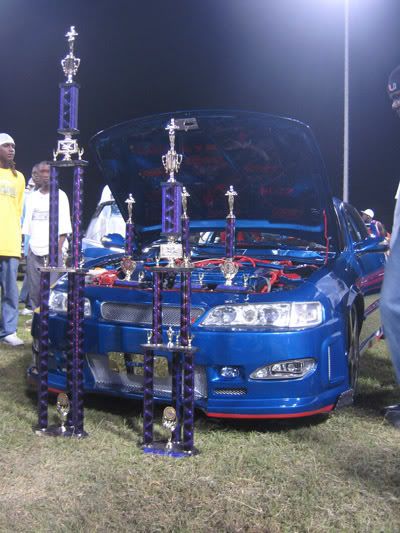 All in all, a great show was had. ERD would like to send a shout out to Rashidi as well as the crew at A+ Signs, in particular Kendell and Mingo. We look forward to the next show. You can check out all of StreetSeen's pictures in the galleries located
here
.